Mississippi River Collaboration - Building on an American Tradition
Collaboration on the Mississippi River isn't new. What is new is collaboration on behalf of the whole Mississippi River - as a river system.
The April 13 Horinko Group Water Summit - Sustaining Our Water Resources Through Collaboration - featured a variety of ways collaboration can and does happen across watersheds and agencies. Most notably, panels focused on the Chesapeake Bay, the Mississippi River and federal government agencies making cross-body and cross-agency efforts to integrate their work for the sake of sustainable water.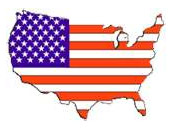 G. Tracy Mehan III, former assistant administrator for water at the Environmental Protection Agency and frequent columnist and consultant with the Cadmus Group, added his case that collaboration isn't new. What does matter is scale, "whether it's geographic, demographic or industrial," he said. "The real challenge is that of 'managing ourselves'" he said, borrowing from Richard Andrews of the University of North Carolina. And this means issues of governance. Issues of governance, Mehan says, involve the governors as much as the governed.
Interestingly, we've been doing just this for nearly 200 years. Mehan shared deTocqueville observations from the 1800s in which he wrote, "Americans of all ages, all conditions, and all dispositions constantly form associations." This early evidence of American voluntarism and collaboration, Mehan said, should bolster water managers in and out of government who seek to form partnerships and collaborative ventures on behalf of watersheds.
As a panelist, and on behalf of America's Waterway, I gave evidence that collaboration is finally possible on a scale that fits the majestic and iconic Mississippi River. Not only possible, but opportune and effective.
Now is the time to collaborate on behalf of the Mississippi River because we have technology tools and a proven deliberative process that can involve the range and the number of people needed to represent the wide variety of expertise and experience that is the human interaction with the Mississippi. It's also the time because we have an administration in office with a predisposition for collaboration. And, it's the time because of the growing awareness that complex issues take many heads and many hearts to search and advocate for solutions.
Mississippi River Headwaters Congressman Gives Clean Water Gift for Earth Day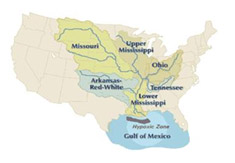 The congressman who has toiled on behalf of clean water since the original Clean Water Act, and whose home district is also home to the Mississippi River headwaters and Lake Superior, introduced "America's Commitment to Clean Water Act" legislation in time for Earth Day's 40th anniversary. Congressman James Oberstar of Minnesota, chair of the House Transportation and Infrastructure Committee, introduced legislation to restore the intent of the Clean Water Act which had been eroded by Supreme Court decisions in intervening years. Sighting the 1972 legislation as successful in its intent to eliminate polluted waters, the new legislation is designed to return to fundamentals and regain the momentum made toward that goal prior to early 21st century rulings that confused courts and regulators. The introduction was supported by numerous habitat, water quality and recreational organizations.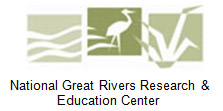 National Great Rivers Research and Education Center and America's Waterway Announce Alliance to Build Civic Engagement for the Mississippi River
We are pleased to announce that America's Waterway and the National Great Rivers Research and Education Center, at the confluence of the Mississippi, Missouri and Illinois rivers, have signed a memorandum of understanding. That MOU recognizes the two organizations share a goal of a sustainable Mississippi River and that research from NGRREC can be supported by our civic engagement efforts and vice versa. According to the MOU, NGRREC and America's Waterway will work together to establish partnerships with community colleges for links to River communities as a part of the National Dialogue for the Future of America's Waterway. NGRREC research and advice will serve as a resource for the participant informative phase of the National Dialogue. To launch the relationship, NGRREC President Dale Chapman will join America's Waterway's board of directors.